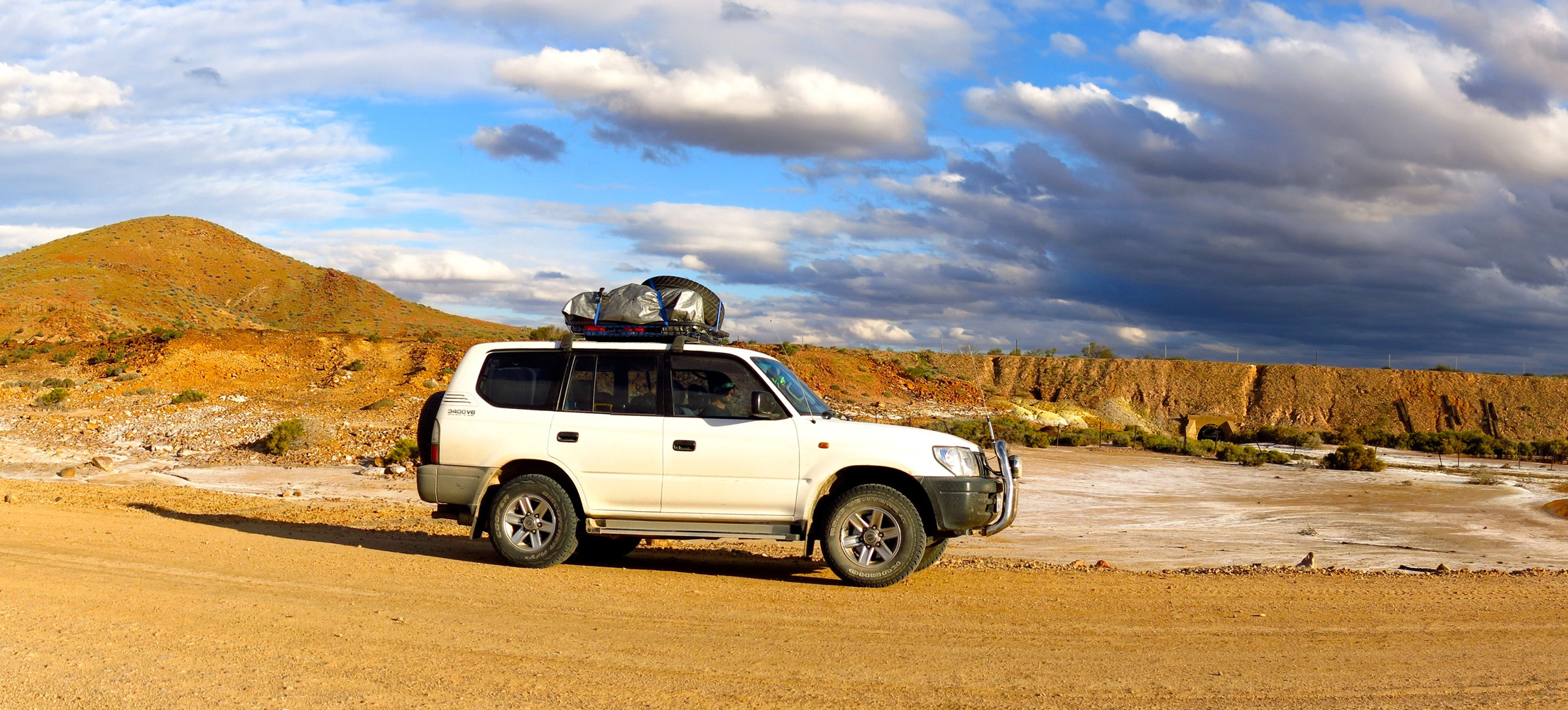 Witchelina Nature Reserve
4WD the Willouran Ranges

Witchelina Station is 4,200 square kilometres of some of the regions more explosive scenery in the region. The SA Nature Foundation implemented a conservation initiative in 2010 and the stock were removed to reduce grazing pressure on flora and fauna. Feral pest eradication was undertaken and the land is now flourishing with native flora and fauna.
You can enjoy the best of Witchelina by exploring the Willouran Ranges – day trips; overnight camps; guided tours.
Research is curently underway for the threatened Thick-billed Grasswren, The Gidgee Skink and the Brown Snake – all of which reside on Witchelina. 
Ecotourism is part of the Foundation's commitment to promote alternative land use in the interests of managing, protecting and restoring this stunning land well into the future.
This 120km self drive 4WD trip starts from the Marree Hotel (key access required).
You'll see things that have never been open to the public before like the 12 span bridge for the old Ghan Railway, Murrumbidgee waterhole (when wet), Mount Nor' West Gorge, Old Mt Nor' West Homestead Ruins, the shearing shed ruins and North Dam, amongst others.
You'll get the chance to see the most sexually dimorphic (look that up!) bird species on the planet – the Brown Song Lark, the tiny Thick-billed Grasswren and look out for the Red-barred Dragon.  You won't see this fellow during the day, but at night the Striped-face Dunnart is on the move. These marsupial predators can travel up to 14km across the desert in search of prey. 
Back to the track.  It's definitely 4WD.  And that means you will need excellent ground clearance (heaps of steep creek crossings). You will also need good entry and departure angles – on your vehicle that is!.  You must have good recovery gear and know how to use it (large rocks in Nor' West Gorge).  Whilst the track is rated at "3" as a degree of difficulty, it changes all the time and, in the hot periods you'll battle bull-dust but, after rain its a whole new ball game – be prepared as recovery is a costly experience for you (at least $500!).
Take plenty of water and food. Over night camping available at Mt Nor' West. Its basic in the old homestead but there's beds to roll the swag on and BBQ facilities. Its a bush camp – no power, no water – but a good base to head of and explore the Gorge.
On your day trip, you must be back at the Hotel by 7:00pm or we send out the search party!!
Cost 
$50 per vehicle per day. (Overnight camping available. Please contact the Marree Hotel for details.)

Collect the keys ($50.00 refundable key deposit)

You'll be given trip notes, a brochure and then you are on your own to enjoy.

Optional tag-a-long or travel with our own guide – prices on application and subject to availability – book early!