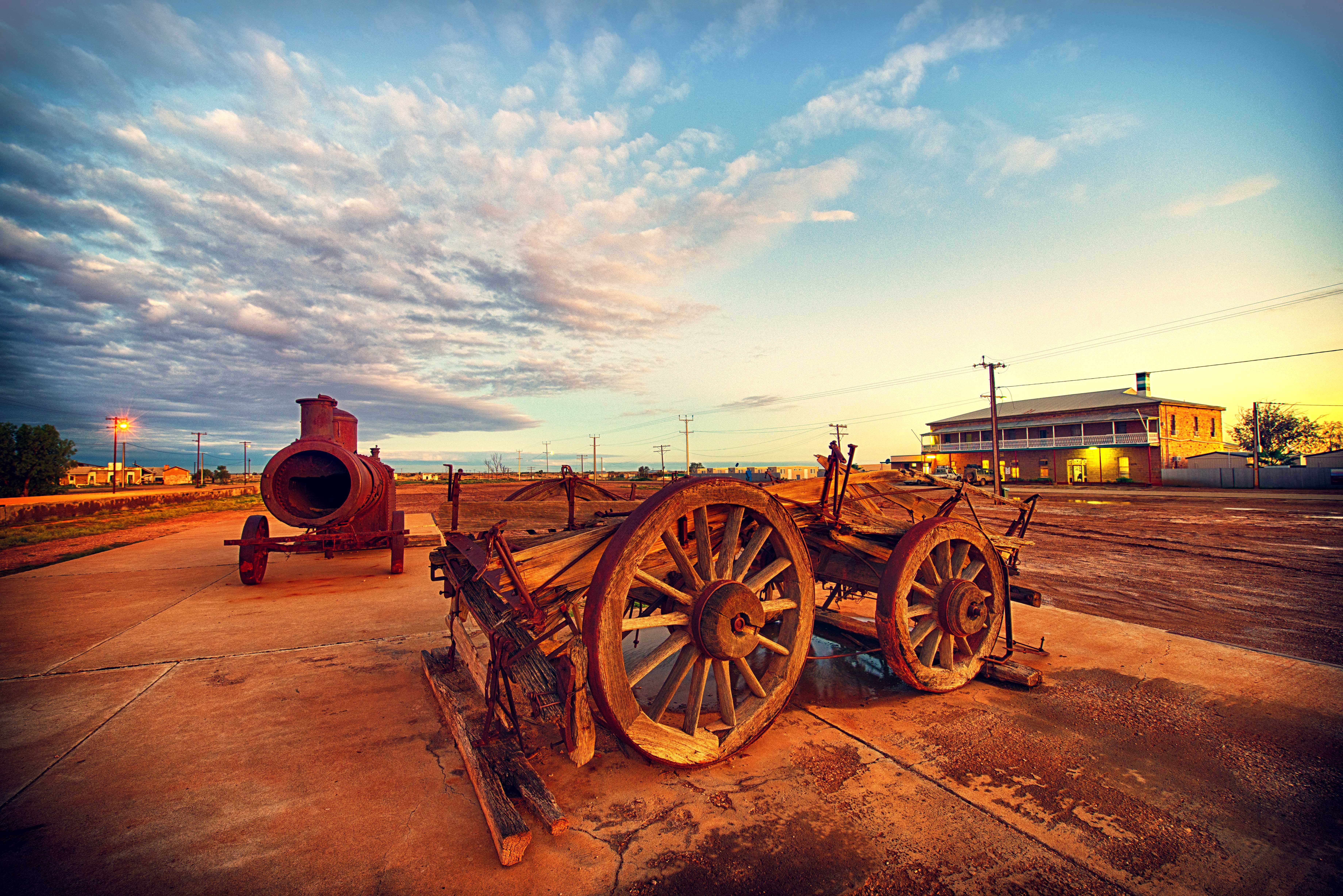 EXPRESSION OF INTEREST – MARREE HOTEL
Phil and Maz Turner are retiring and have decided to present the Hotel Business and Lease for the investor or family looking for the ultimate outback hospitality business.
This is not your average outback hotel.  Phil and Maz have redefined the outback hotel experience for visitors with average length of stay doubling in the last 2 years.
Winning a South Australian "GOLD" Tourism Award (2017) for the best Standard Accommodation in South Australia is testimony to the success of business operations and the marketing effort. The region around Marree, the far north, is now the most visited region outside of Adelaide* with over 2 million visitors to the Diamantina/Lake Eyre Basin# area each year.
Excellent returns with a strong and flexible lease. This tourist/holiday Hotel is perfectly set up with excellent forward bookings into 2019. With an impeccable reputation for friendly service, exceptional hospitality and, located at the junction of the Birdsville and Oodnadatta Tracks, the hotel's strategic position is the perfect destination for outback travellers and tour coaches.
The Marree Hotel is the only hotel in Marree and there is no other facility of its type or quality within reach.  The Hotel is a 'captive' market for tour companies, 4WD enthusiasts and adventure travellers.
Rarely does this type of iconic outback hotel come on the market.
The Hotel, with its museums, dining rooms, 28 ensuite cabins,12 hotel rooms and swimming pool, separate staff quarters and manager/owners unit, is being offered as a significant business, including the fixtures and fittings, on a walk in-walk out basis.
Phil and Maz have invested in a long-term strategy that will see the Marree Hotel business grow well into the future.  Our sights are now set on retirement and, with a degree of sadness, we feel it is time to move on. We are keen to see the reputation of the Marree Hotel in the right hands to further grow the business.
* "Best Standard Accommodation" – 2017 SA Tourism Awards
* "Finalist" – 2017 Qantas Australian Tourism Awards
* Source: Tourism Research Australia – visitor nights, September 2015 to September 2017
# SA Arid Lands – Diamantina Study 2016
Contact
For further information please contact the exclusive agents:
Peter Moore
The Flying Pub Broker
m.

0429 833 322