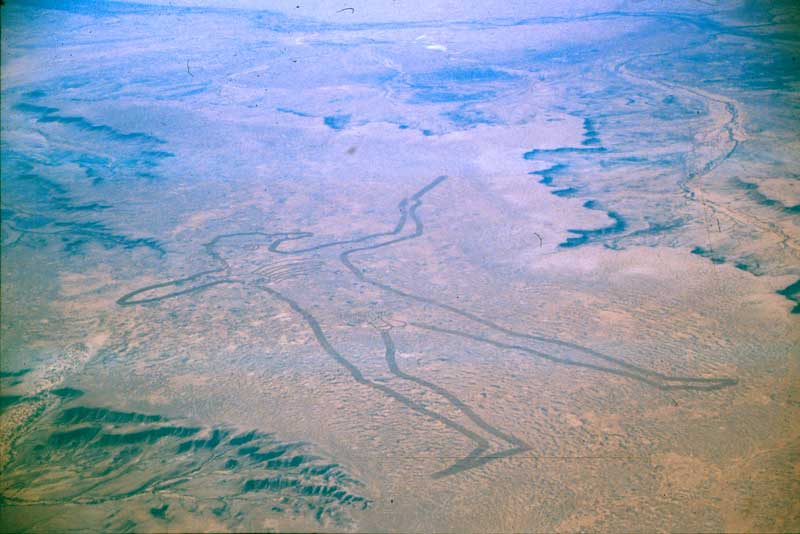 See the Marree Man – restored in 2016
The World's largest work of art. A carving on a plateau just NW of Marree. 4.5km high and 28km in circumference. Australia's greatest 'who-done-it' mystery.
Only visible from the air. The mystery of the Marree Man can be seen on your Kati Thanda-Lake Eyre scenic flight. First discovered on 26th June 1998, the Marree Man, over time, eroded to almost 'extinction'. Following the granting of Native Title to the Arabana, the Marree Hotel was asked to restore the Marree Man.  Three years later with painstaking analysis of GPS data, the Marree Man was brought back to 'life'.
Speculation as to the origins of the Marree Man are captivating – theories; assumptions; mystery; intrigue; and controversy abound.  The Marree Man is global 'wonder' and should not be missed. Bookings only at the Marree Hotel.
(The Marree Hotel recognizes that the Marree Man is on Arabana Country – Finniss Springs Station.)