The Marree Hotel has an exceptionally high standard of accommodation – the envy of the outback and probably the best accommodation in Marree! The rooms are generous and facilities excellent with rooms to cater for guests of all abilities. The whole pub package is excellent value and after a cold beer and sumptuous meal you'll marvel at how such good tucker and great hospitality can be experienced in the remote north of South Australia.
Classic Outback Accommodation
The historic Marree Hotel caters for all types of accommodation and offers the outback traveler a unique blend of excellent accommodation, superb food, tour and travel information, scenic flights and friendly hospitality.
The 28 ensuite cabins are all air conditioned. 10 ensuite cabins have a Queen Bed and a Single Bed in each room. The majority of the other ensuite cabins have a Queen Bed but 5 units have two Single Beds as twin bed configurations – all with your own bathroom and parking at the door close to the Hotel.  Poolside #1 Cabin has easy wheelchair access into the Hotel's dining areas with a large frameless open shower, with grab rails and hand rails for support to cater for people of all abilities.
The 12 air conditioned hotel 'character' rooms have recently been updated. Extremely comfortable. Options vary from a single room (SB) to spacious rooms with a Queen Bed and two single beds. All Hotel rooms are air conditioned. These rooms are great for families with small children. All rooms are shared bathroom.
Hotel and Motel guests can enjoy a complementary Continental Breakfast, or purchase a Cooked Breakfast.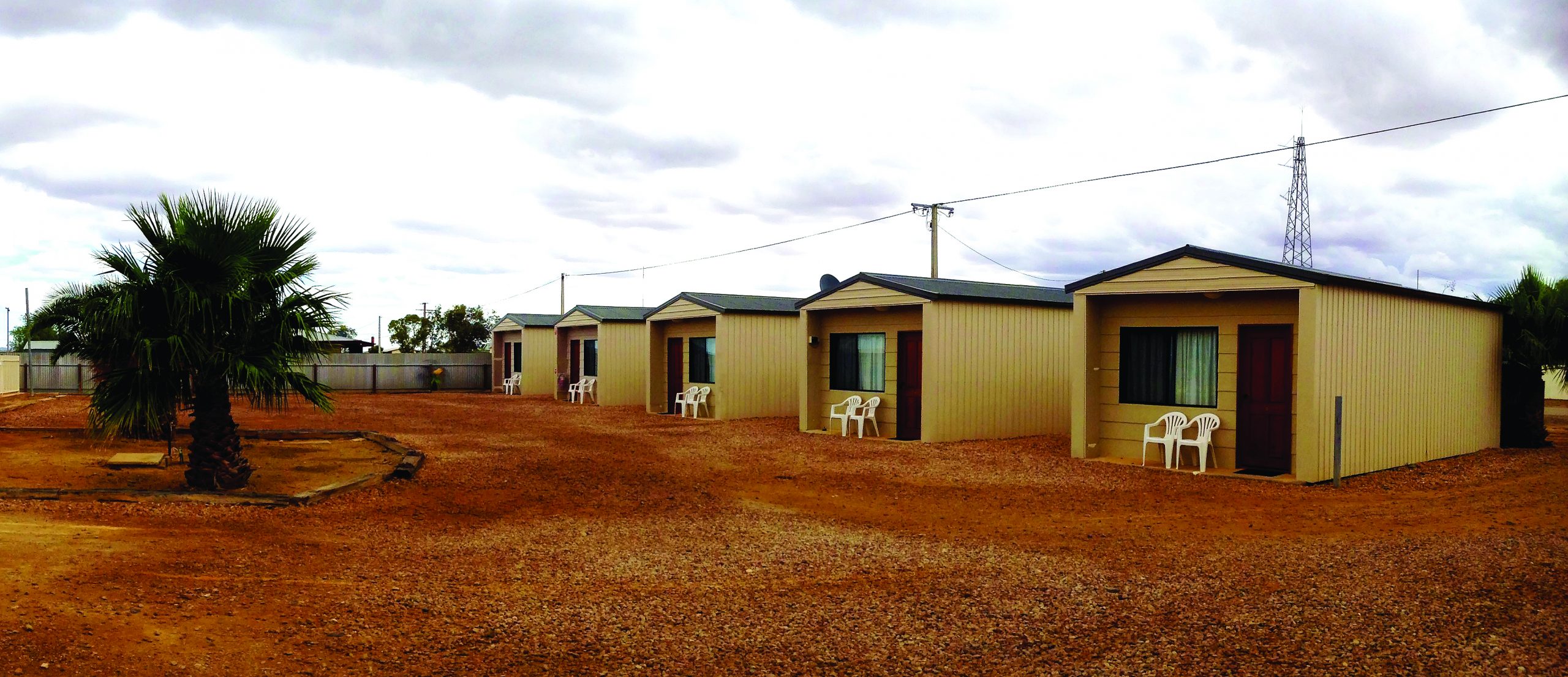 En-suite Cabins
The Marree Hotel's ensuite cabins provide superior accommodation in Marree. Immaculately presented, comfy and convenient with parking at your door and so close to the Hotel.
Within the Hotel grounds are 28 ensuite motel units available – all are on the ground floor and close to the Hotel.
Ten units comprise both Queen Bed and a Single Bed. There are 5 Twin rooms (two Single Beds in each) and the other units have a Queen Bed. These cabins are generous in proportion with large showers, free-to-air digital TV, tea and coffee making facilities and every cabin is air conditioned. Telstra & Optus mobile phone service is now available in Marree.
Now, who said you had to rough it in the Outback?
Rates
Queen / Twin Room $155
Triple Room $175
All en-suite cabins include:
Digital TV
Refrigerator
Private bathroom
Tea & coffee making facilities
Air Conditioning
Individual car park next to cabin
Satellite WiFi is available for a small fee
Optus and Telstra mobile service is available
Note: All room rates include a complimentary continental breakfast in the Hotel dining room.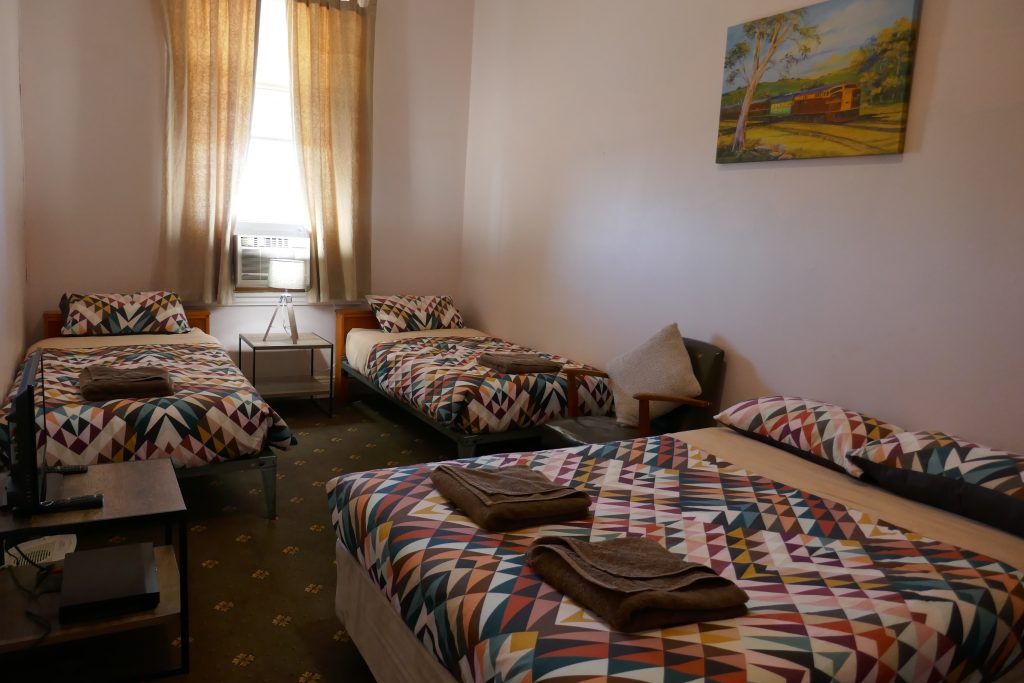 Hotel Rooms
Experience the classic outback with a stay in these beautiful old rooms with massive ceilings and spacious surrounds. These beautiful rooms provide modern comfort without loosing the atmosphere of classic outback accommodation. Cattle baron, Sydney Kidman, used to stay here. The walls are full of tall tales and true of outback legends.
Room configurations vary from a single room (Single Bed) to family style rooms with a Queen Bed and two single beds. The Hotel rooms are great for families with small children. All hotel rooms are 'shared bathroom'.
Rates.
Single Room $95
Queen / Twin Room $125
Triple Room $145
All hotel rooms include:
Digital TV
Air Conditioning
Shared bathroom facilities
Shared tea & coffee room
Satellite WiFi available (small fee)
Optus and Telstra mobile phone service available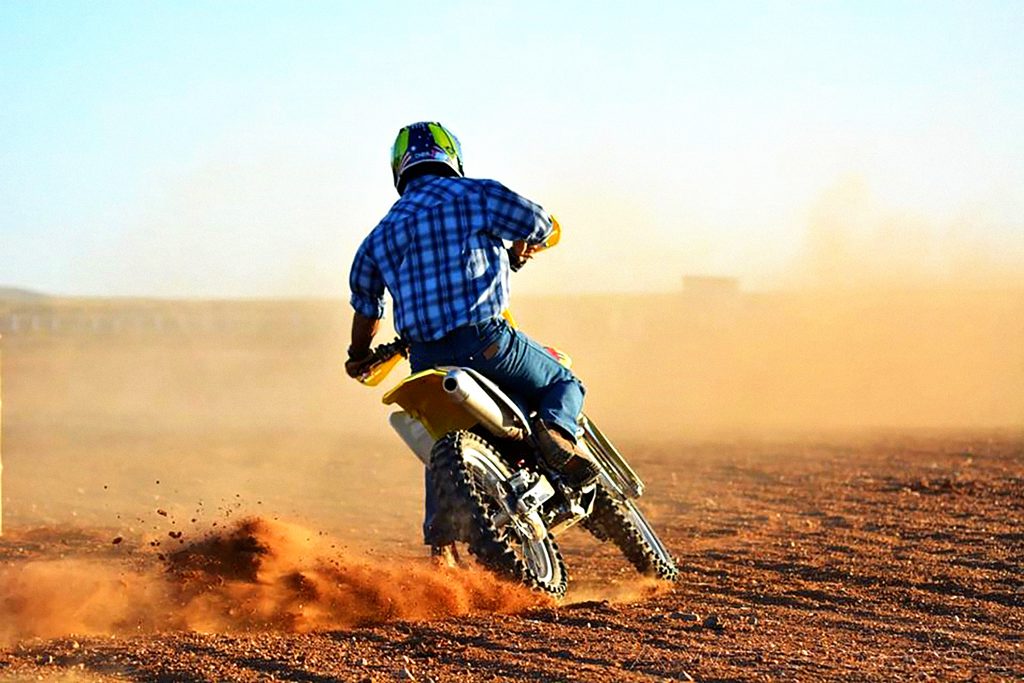 Camping
There are designated caravan parks in Marree but the hotel does have a large area within the Hotel grounds where you can park the van, pitch a tent or roll out the swag – free of charge.
It is designed to provide campers who wish to access the hotel's services with a place to stay that's safe and close to the pub.
There's hot showers and toilets available (gold coin donation). There are no designated 'sites', its first in best dressed but do make friends with your camping neighbors. No powered sites and the use of generators is not permitted. There is no drinking water available in Marree (10ltr casks available to purchase from the hotel). Pets are ok, too.
Medium-term parking – FREE. Want to leave your van whilst you explore the desert regions in the north? No problem. Safely protected in the camping area whilst you explore the desert region. Please register at the Hotel first.
Rates
Marree Hotel camping within the Hotel grounds is free.
Gold coin donation for use of the camp showers.
Optus and Telstra mobile phone service available.