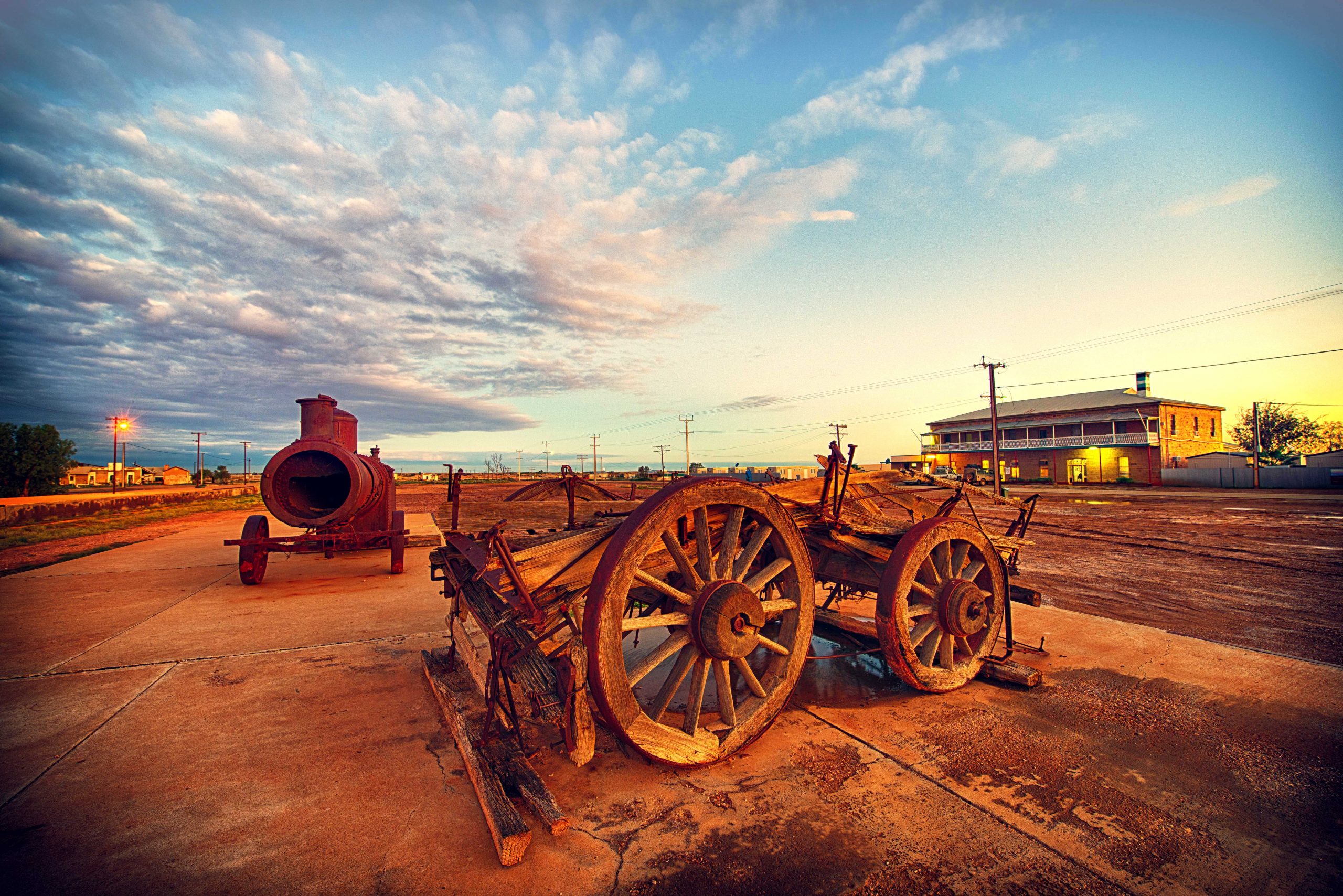 Beyond & Back
The Cooper Creek
FlyDrive
A totally unique opportunity to explore the history of the Birdsville Track and the Cooper Creek. And no better way to do it than with Daryl Bell, OAM from Dulkaninna Station. This full day adventure departs the Marree Hotel and you can tag-along, be escorted or have Daryl accommpany you – vehicle or small coach.
The tour leaves the Marree Hotel at around 8:30am and travels the history trail of Marree and the Birdsville Track right to the mighty Cooper Creek with a station lunch at Dulkaninna. This is history straight from the horses mouth. It pulls no punches – facts, history and the reality of life in the ouyback. The tour returs to the Marree Hotel at around 5:30pm.
We can even include a flight over Lake Eyre for a true outback "fly-drive" option.  You are collected by Daryl in the morning and have the stunning tour of the Birdsvillee Track and Cooper Creek with a lunch at the Station, but then we send a plane to get you. It lands at Dulkaninna around 2:30pm  then flies over Lake Eyre north and south and back to Marree – no better way to put into perspective everything you have heard during your moning's tour with the stunning vista of Lake Eyre-Kati Thanda included.
Costs
Full tour with Daryl at the helm – $400pp (includes lunch provided by the Marree Hotel). (Subject to availability and weather. Advance bookings essential)

Tag-Along – $330 per vehicle (minimum 3 vehicles), plus optional $25pp for lunch

FlyDrive – $685 – the full tour PLUS you fly back to Marree over the Kati Thanda-Lake Eyre

Bookings essential. Subject to availability (especially if Daryl is mustering on Dulkaninna)